Children's Traffic Club
Children's Traffic Club London
The Children's Traffic Club London is a free education programme covering road safety, walking, scooting and cycling for preschool-aged children, their parents and carers. It is fully funded by Transport for London.
CTC London provides a structured scheme for parents, carers and nurseries to teach road safety and travel skills to their pre-school children.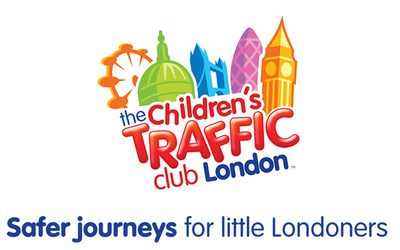 Parents are invited to register their child through their early years setting/nursery, but can also sign up directly.
To find out more and signup please click here.
Walk About Talk About
Walk about, Talk about, is a multimedia DVD resource for parents and carers of pre-school aged children in London. Pre-school settings and Borough professionals can also use this resource as part of road safety related tasks and initiatives.
This multimedia resource looks at ways pedestrians can stay safer on London's roads and how parents/carers can be good role models.
Six short film sections show a Road Safety expert taking parents/carers and their children on different journeys.
To see the available resources please click a link below.
Resources for Walk About Talk About
To see the available educational videos please click any tab below.
Talk About - Introduction
Crossing the Road
Safer Crossing Places
Travelling Safely
Safer Journeys
Journey Planning